! base href="http://www1.ttcn.ne.jp/gagnon/images-activities/index.html"> <! BODY> <! BODY background="atlas2.gif">

<! BODY background="CIMG0187c.jpg"> <! default font size=4 for english, 3 for japanese> <! Base Color>

July 12, 2007

<! original essay #6, described on Oct 31, 2006.>

Ultrafast Photonics-Optics Essay

Personal communications



Yoshiyasu Ueno, Ph.D
University of Electro-Communications, Tokyo


<! hr width="400">
---
Personal communications across the borders <! font size=5 for english, 4 for japanese>
The following brief dialogue that was 'shuttled' in the light speed between the Netherlands and Japan will be one standard example of the personal communications between any two global research groups. (This dialogue is uploaded to the web, after its permission from Dr. Yong Liu himself, COBRA research institute, Eindhoven Univ. of Technology, Eindhoven, the Netherland.)







message from Yoshiyasu Ueno to Yong Liu, Thursday Oct. 26, 2006 (GMT+0900)



Dr. Yong Liu
Eindhoven University of Technology


Dear Dr. Yong Liu,


How have you been doing, since sometime ago.
We have been referring to your PD paper in OFC2006.
Just now I searched again papers by the name of you in Eindhoven in the Thomson ISI database, but did not hit your journal paper about the record-fast 320G wavelength conversion. (I've known your 160G journal paper.)


When your 320G paper is published or to be published in a technical journal,
please notify me!


With my regards,
Yoshiyasu Ueno
Univ. of Electro-Communications, Tokyo




response from Yong Liu to Yoshiyasu Ueno, Friday Oct. 27, 2006 (GMT+0200)



Dear Prof. Yoshiyasu Ueno
Nice to hear from you, and thank you very much for your interest.
With respect to my OFC2006 PD paper(320 Gb/s wavelength conversion), I received an invitation from JLT for converting my PD paper into JLT paper. The manuscript has been submitted to JLT. Normally it will be published in the issue of January 2007. Once it is ready, I will inform you. Currently I am waiting for the comments from reviewers.


By the way, I will go to IEEE/LEOS annual meeting this weekend.


See you somewhere in the future


Have a nice time
Yong




response from Yoshiyasu Ueno to Yong Liu, Friday Oct. 27, 2006 (GMT+0900)



dear dr. liu,


thanks for the quick response.
glad to hear you've submitted an invited paper manuscript to JLT!
(i might have received an entangled quantum news from you on the other side of earth... kidding.)
glad that i can offer soon to my paper's potential readers the more complete reference regarding your 320G result, after its publication from JLT.


it was all the way back in 2003 when i gave an invited talk about our 160G conversion and 80G 3R in the same LEOS annual meeting, which was held in Scott Hamilton's hometown Tucson, Arizona in the year. with your latest result at above 300G and your brave future vision, please encourage and induce your audience in the leos annual to our ultrafast signal processing world.


once again, honestly, i was not very sad but welcame your 160G in 2005 and 320G in OFC 2006.
it was because,
without your reproducing our 160G result and even going much ahead of us,
i would have still kept feeling like a liar and worrying if the others trust us or not.
you are the researcher who proved that the 160G result of ours in 2000 was "true".


I wish you enjoy the leos week next week!
keep in touch please,
Yoshiyasu Ueno





response from Yong Liu to Yoshiyasu Ueno, Saturday Oct. 28, 2006 (GMT+0200)



Dear Prof. Yoshiyasu Ueno


Thank you very much for replying.


To be honest, my research activities on wavelength conversion are inspired by your world record (168 Gb/s) and original investigation from Dr. Mads Nielsen, as well as others excellcent researcher results done by Prof. Lethold. In 2003, I followed your invited presentation at Tucson, which gave a promising future for SOA-based wavelength conversion. I liked it very much.


Actually my invited talk in IEEE/LEOS is about hybid integrated optical flip-flop, I worked on this topic in the frame of a EU project called LASAGNE. However, my direct supervisor, Dr. Harm Dorren, will give an invited on 320 Gb/s wavelength conversion and demultiplexing at OFC2007.


Have a nice time


Keep in touch please


Yong



---
Separately from the essay: Global handshakes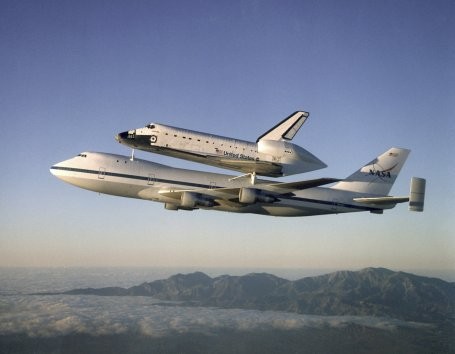 One of the popular photos of the passenger aircraft, carrying the cute space shuttle.
Even though I never remembered how heavy the one huge, fat space shuttle was, this fact seemed to scientifically imply the space shuttle is comparable to, or even lighter than, the total weight of standard 400 passengers plus their baggages!
To you, which of the two choices (the space shuttle or the 400 passengers) seems to be heavier?


For global handshakes and bi-directional collaborations, in our more common world, we need frequent flights for face-to-face, direct communications. As the second best choice, we need much better optical networks for saving time, costs, and moreover the energy consumptions of the mankind in this 21st century.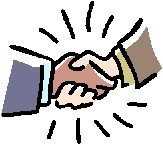 ---
University of Electro-Communications
Graduate School of Electronic Engineering / Dept. of Electron. Eng.
Ultrafast Optical Logic Laboratory